I've been teaching Pilates classes in Lincoln for many years and have helped many longstanding clients learn to enjoy movement for wellbeing.
I'm passionate about my clients' progress and want to help you achieve the strength and freedom of movement that will improve your quality of life.
This may mean moving through your day with improved comfort and ease, or enjoying sports or hobbies.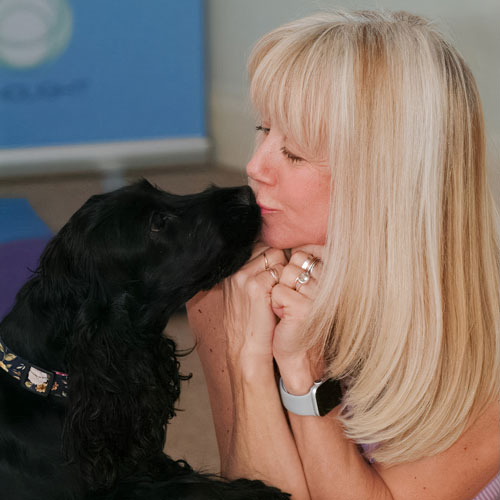 Pilates has been my life for many years
I discovered Pilates as a professional dancer, then went on to train with the world-famous teacher and founder of Body Control Pilates Lynne Robinson on her first ever course back in 1996. I've had my studio here in Lincoln for over two decades and helped many clients discover the benefits of Pilates.
Like all good teachers, I still love to learn! I attend many further development courses to keep up with the latest Pilates practice and techniques.
I'm passionate about seeing my clients progress on their Pilates journey
I provide a more specialised Pilates experience than the classes you might find in gyms and health clubs. My sessions are hands-on to ensure you work with correct alignment and posture at all times and get the most out of every class.
My class numbers are limited so I can plan each session around the needs and abilities of my clients. It's the closest you can get to personal training without the cost!
I'm here to share my extensive experience and help you achieve your goals using matwork, reformer and studio equipment, both in person and online.
In my studio, I see a variety of ages, abilities and conditions
My job is to plan a programme that will suit your personal needs and abilities —whether we're working in a small group class or a private one to one.
We all have different ways of learning and it's up to me as your teacher to help you get the best from every class. Whether you're a beginner or have done Pilates before, I'll take you through the exercises in a way that works for you and allows you to progress at your own pace.
I work closely with healthcare professionals
Consultants, physiotherapists, chiropractors and osteopaths refer patients to me for safe exercise to support rehabilitation.
I see a lot of clients with back pain and have specialist qualifications in lower back pain and bone health. If you're wondering if Pilates classes might help you, feel free to contact me directly for a chat.
Pilates is well-being movement therapy
Whatever your ability and personal goals, Pilates is a fantastic discipline to keep you fit and healthy. Regular classes can help prevent injuries, strengthen the body, improve your functional movement and boost your confidence.
Or call me on 07831 869559 and I'll get back to you as soon as I can to discuss your needs